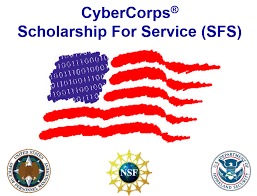 CyberCorps Scholarship for Service in Secure Embedded Systems We live in a world of connected embedded systems, from smart cars to baby monitors that we interact with daily. Unfortunately, these devices are the constant target of exploitation by hackers that threaten our critical infrastructures. To help address this problem, Morgan State University (MSU) will provide 24 students with a unique educational program with an innovative curriculum in secure embedded systems that integrates active learning experiences and mentoring. The Secure Embedded Systems Scholarship (SES2) is a recruitment, mentoring, and financial support program for students pursuing BS, MS, and Ph.D. degrees with a keen interest in cybersecurity. SES2 utilizes peer and professional mentoring, active and experiential learning activities, and a comprehensive, secure embedded systems curriculum to prepare students for government careers in cybersecurity. The establishment of a pre-freshman through doctorate student pipeline is a unique aspect of the program. The SES2 Scholarship will enhance MSU's strategic vision of preparing a diverse workforce that can meet the government's cybersecurity needs and help to protect our nation's critical infrastructures. The Cybersecurity Assurance & Policy (CAP) Center at MSU is an NSA National Center of Academic Excellence in cyber defense education. The CAP Center is a university-wide research center that spans several schools at MSU. The Electrical and Computer Engineering Department hosts the CAP Center. It has several academic program offerings in cybersecurity, including a Masters of Engineering in Cybersecurity Engineering (MECE), Doctorate of Engineering (DEN), and Masters of Science and Ph.D. in Secure Embedded Systems. Additional Links Morgan News RadioFacts Security Magazine Opera News Internet2 Vanderbilt News WEAA Dailyadvent News

CAP Scholar, Khir Henderson interviewed and featured in Diversity in Action: Achievements in Higher Education. Khir is among some of the latest success stories in STEM. His impactful contributions to the field are making a difference in higher education and are being recognized far and wide. READ MORE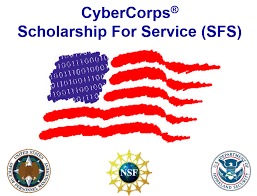 CyberCorps Scholarship for Service in Secure Embedded Systems We live in a world of connected embedded systems, from smart cars to baby monitors that we interact with daily. Unfortunately, these devices are the constant target of exploitation by hackers that threaten our critical infrastructures. To help address this problem, Morgan State University (MSU) will provide 24 students with a unique educational program with an innovative curriculum in secure embedded systems that integrates active learning experiences and mentoring. The Secure Embedded Systems Scholarship (SES2) is a recruitment, mentoring, and financial support program for students pursuing BS, MS, and Ph.D. degrees with a keen interest in cybersecurity. SES2 utilizes peer and professional mentoring, active and experiential learning activities, and a comprehensive, secure embedded systems curriculum to prepare students for government careers in cybersecurity. The establishment of a pre-freshman through doctorate student pipeline is a unique aspect of the program. The SES2 Scholarship will enhance MSU's strategic vision of preparing a diverse workforce that can meet the government's cybersecurity needs and help to protect our nation's critical infrastructures. The Cybersecurity Assurance & Policy (CAP) Center at MSU is an NSA National Center of Academic Excellence in cyber defense education. The CAP Center is a university-wide research center that spans several schools at MSU. The Electrical and Computer Engineering Department hosts the CAP Center. It has several academic program offerings in cybersecurity, including a Masters of Engineering in Cybersecurity Engineering (MECE), Doctorate of Engineering (DEN), and Masters of Science and Ph.D. in Secure Embedded Systems. Additional Links Morgan News RadioFacts Security Magazine Opera News Internet2 Vanderbilt News WEAA Dailyadvent News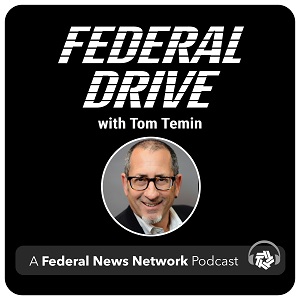 THE NATIONAL SECURITY AGENCY WORRIES ABOUT HOW SMART CARS ARE GETTING Anyone driving to the store to buy hamburger knows how vulnerable the nation's infrastructure has become to cyber attacks. Both the energy and food industries have been hit in recent weeks with ransomware. But what about cars and trucks themselves? The more they become rolling, connected computers, the more they'll attract cyber-attacks. Now the National Security Agency has teamed up with Morgan State University to learn more about vehicular vulnerabilities. Joining the Federal Drive with details, the Director of the Cybersecurity Assurance and Policy Center at Morgan State, Professor Kevin Kornegay. Apple Podcast Transcript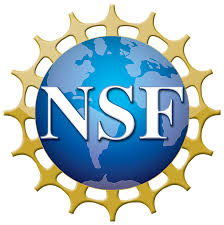 Dr. Dabaghchian receives $300K NSF Research Initiation Award entitled "Secure Spectrum Sharing for Intelligent Internet-of-Things (IoT) Wireless Communication Networks".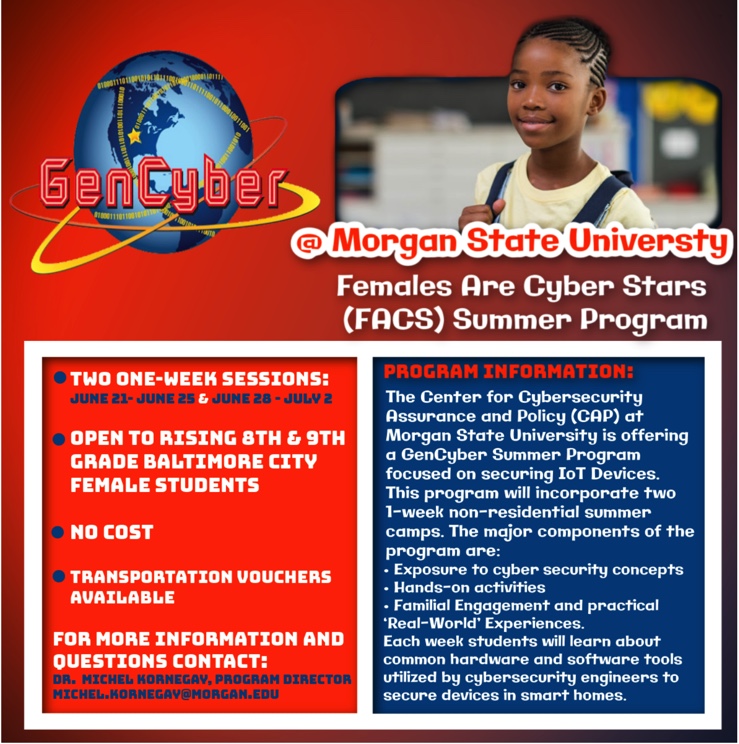 The GenCyber program provides summer cybersecurity camp experiences for students and teachers at the K-12 level. The goals of the GenCyber program are to: Ignite, sustain, and increase awareness of K12 cybersecurity content and cybersecurity postsecondary and career opportunities for participants through year-round engagement; Increase student diversity in cybersecurity college and career readiness pathways at the K-12 level; and Facilitate teacher readiness within a teacher learning community to learn, develop, and deliver cybersecurity content for the K-12 classroom in collaboration with other nationwide initiatives. The GenCyber program strives to be a part of the solution to the Nation's shortfall of skilled cybersecurity professionals. Ensuring that enough young people are inspired to utilize their talents in cybersecurity is critical to the future of our country's national and economic security as we become even more reliant on cyber-based technology in every aspect of our daily lives. Registration details to follow.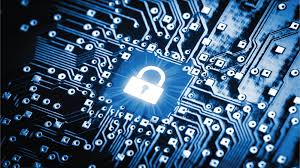 Previously we've discussed the Internet of Things or "IOT" -- a physical network device that exchanges data. IOT devices are proliferating at a dizzying rate, and the cybersecurity community is scrambling to keep up. Organizations like the Center for Reverse Engineering and Assured Microelectronics, or "CREAM Lab," at Morgan State are doing their part to train the next generation of IoT cybersecurity researchers. In this episode, Shift5 CEO, Josh Lospinoso, invites special guests Dr Kevin Kornegay and Dr Michel Kornegay to discuss IoT cybersecurity, what they're doing to raise awareness, and how they're recruiting and training cybersecurity talent to address IoT cybersecurity issues. YouTube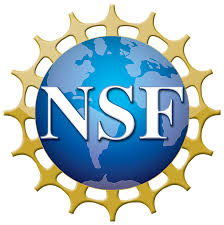 Thursday, February 25, 2021, from 12:00 p.m. to 1:00 p.m. The panel, moderated by Dr. Victor McCrary, will be entirely online and open to the public. Video

CAP Faculty have 3 papers accepted at the 2021 Annual Conference on Information Sciences and Systems (CISS). Dr. Hailu Belay and Dr. Kevin Kornegay, "Energy Efficiency Analysis of RLS-Music Based Smart Antenna System for 5G Network". Dr. Tanvir Arafin and Dr. Kevin Kornegay,"Attack Detection and Countermeasures for Autonomous Navigation". Dr. Lanier Watkins, Denzel Hamilton, Dr. Kevin Kornegay, and Dr. Avi Rubin, "Triaging Autonomous Drone Faults by Simultaneously Assuring Autonomy and Security in Autonomous Drones". The conference is hosted by the Department of Electrical and Computer Engineering, Johns Hopkins University and Technical Co-sponsorship by the IEEE Information Theory Society.

CAP faculty receive ARLIS funding for 5G and AI research and development. Dr. Kevin Kornegay leads a project team including Drs. Michel Kornegay and Cliston Cole receive ARLIS funding for 5G vulnerability study in collaboration with Howard University researchers. Dr. Paul Wang leads a project team including Drs. Tanvir Arafin, Ketchiozo Wandji, and Onyema Osuagwu to conduct adversarial AI research in collaboration with Howard University. Dr. Kofi Nyarko leads AI/data science research project. Dr. Onyema Osuagu leads an AI development project in collaboration with the University of the District of Columbia.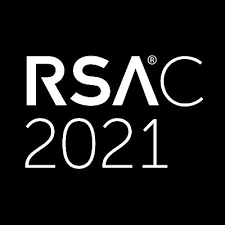 Tsion is giving an invited talk at the RSAC Virtual Summit regarding smart building IoT device security research on 1/27/2021 at 12:25-12:50 PM EST.
Program Overview The Ph.D. in Secure Embedded Systems provides aspiring scholars and researchers with opportunities to expand the field of cybersecurity through in-depth exploration into embedded systems, artificial intelligence, machine learning, cryptography, communications, hardware, and software assurance, digital forensics, and VLSI. Students work directly with faculty members in the Cybersecurity Assurance & Policy (CAP) Center to develop their research focus and dissertation and participate in active, experiential learning activities related to their area of study. This new program will commence in the Fall semester of 2021. Admissions Requirements All applicants to the Doctor of Philosophy (Ph.D.) program in Secure Embedded Systems in the Department of Electrical and Computer Engineering must meet the admissions requirements for entry. To apply, candidates must provide the following material to the Morgan State University School of Graduate Studies: Go to the online application link at https://morganstate.embark.com/login/ to apply. Official University Transcripts GRE Scores (Not Required) International applicants: TOEFL, IELTS, or PTE Academic scores Three Letters of Recommendation Statement of Purpose Resume/CV Application Fee (Required) Various scholarship opportunities are also available. For additional information, please contact Dr. Kevin Kornegay, kevin.kornegay@morgan.edu, Tel: (443) 885-4869.