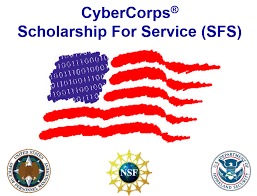 CAP Center receives $3.1M NSF CyberCorps Scholarship for Service in Secure Embedded Systems
We live in a world of connected embedded systems, from smart cars to baby monitors that we interact with daily. Unfortunately, these devices are the constant target of exploitation by hackers that threaten our critical infrastructures. To help address this problem, Morgan State University (MSU) will provide 24 students with a unique educational program with an innovative curriculum in secure embedded systems that integrates active learning experiences and mentoring. The Secure Embedded Systems Scholarship (SES2) is a recruitment, mentoring, and financial support program for students pursuing BS, MS, and Ph.D. degrees with a keen interest in cybersecurity. SES2 utilizes peer and professional mentoring, active and experiential learning activities, and a comprehensive, secure embedded systems curriculum to prepare students for government careers in cybersecurity. The establishment of a pre-freshman through doctorate student pipeline is a unique aspect of the program. The SES2 Scholarship will enhance MSU's strategic vision of preparing a diverse workforce that can meet the government's cybersecurity needs and help to protect our nation's critical infrastructures.
The Cybersecurity Assurance & Policy (CAP) Center at MSU is an NSA National Center of Academic Excellence in cyber defense education. The CAP Center is a university-wide research center that spans several schools at MSU. The Electrical and Computer Engineering Department hosts the CAP Center. It has several academic program offerings in cybersecurity, including a Masters of Engineering in Cybersecurity Engineering (MECE), Doctorate of Engineering (DEN), and Masters of Science and Ph.D. in Secure Embedded Systems.
Additional Links
Morgan News
RadioFacts
Security Magazine
Opera News
Internet2
Vanderbilt News
WEAA
Dailyadvent News